Book Fair !
Book Fair !
25 November 2019 (by admin)
Travelling Book Fair comes to school !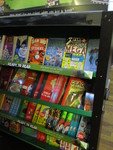 The amazing travelling book fair has arrived ! It is here until Wednesday - please take time to come to the school hall after school to take a look. Books are very important for the well being and education of children, so if you can come and take a look....they make brilliant Christmas presents too!