Settling Back In !
Settling Back In !
11 June 2020 (by admin)
Emotions Project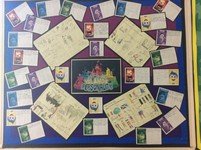 More Year 6 children have returned this week and they have been working on a project about their emotions regarding returning back to school after such a long period of time at home, and the impact of having to adapt into a new routine and environment. The children have settled in very well and are happy to be back even though there has been many changes.
Please visit our Gallery page for extra photos!